Age-Appropriate Reads: 6-10
Our lists of age-appropriate reads are intended to be a starting point for parents and children, not a definitive list.  Stating that certain books "should" be read by kids of a certain age can be harmful to developing literacy skills; reading abilities and habits develop at different paces and forcing children to read books that are either above or below their natural reading levels can cause frustration and boredom, making reading no longer enjoyable and therefore more difficult.
The books we have recommended on our age-appropriate lists are the result of years of training and education in child development, early childhood education, and library and information science.  The titles we chose may not be the classics or well-known titles people would expect to be on the list; we also take very seriously the ability of a book to appeal to the child reader.
You may also notice that the lists cover overlapping age ranges, which we feel is essential to prevent children from being pegged into labeled categories.  Additionally, we have added short comments about what children may be experiencing during those ages and how those things may affect their reading habits.  We hope you find these lists useful to you and your young reader(s).
Ages 6-8
As children's language skills develop they are able to learn new vocabulary words quickly, identify different types of punctuation, and enjoy longer books.
43 Old Cemetery Road series by Kate Klise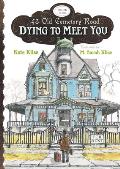 A to Z Mysteries series by Ron Roy
Alvin Ho: Allergic to Girls, School, and Other Scary Things by Lenore Look
Big Nate series by Lincoln Peirce
Chet Gecko series by Bruce Hale
Fly Guy series by Tedd Arnold
Math Curse by Jon Scieszka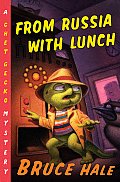 Mr. and Mrs. Bunny: Detectives Extraordinaire! by Polly Horvath
Spiderwick Chronicles by Toni DiTerlizzi and Holly Black
Tale of Despereaux: Being the Story of a Mouse, a Princess, Some Soup, and a Spool of Thread by Kate DiCamillo
Ages 7-9
In this age range children are developing complex emotional skills including empathy, learning how to deal with their emotions, and identifying bullying.  Finding books that are of emotional and intellectual interest to children in this age is key to encouraging reading.
39 Clues series by various authors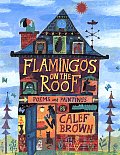 Diary of a Wimpy Kid by Jeff Kinney
Dork Diaries series by Rachel Renee Russell
Flamingos on the Roof: Poems and Paintings by Calef Brown
Gregor the Overlander by Suzanne Collins
A Hero's Guide to Saving Your Kingdom by Christopher Healy
The LEGO Ideas Book: Unlock Your Imagination by Daniel Lipkowitz

Nathan Abercrombie, Accidental Zombie series by David Lubar
Science Verse by Jon Scieszka
Warriors series by Erin Hunter
Ages 8-10
Around this age children start to enjoy complicated worlds with imaginative details they can go back to and share with others.  Some children break from others and start reading non-fiction for enjoyment more than fiction.
The Girl Who Circumnavigated Fairyland in a Ship of Her Own Making by Catherynne M. Valente
Harry Potter series by J.K. Rowling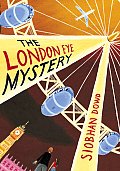 How to Train Your Dragon series by Cressida Cowell
Invention of Hugo Cabret by Brian Selznick
The London Eye Mystery by Siobhan Dowd
The Magic Thief by Sarah Prineas
A Series of Unfortunate Events by Lemony Snicket
Wonder by R.J.Palacio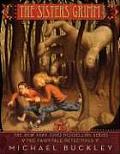 The Sisters Grimm series by Michael Buckley
Truce: The Day the Soldiers Stopped Fighting by Jim Murphy