Age-Appropriate Reads: 9-13
Our lists of age-appropriate reads are intended to be a starting point for parents and children, not a definitive list.  Stating that certain books "should" be read by kids of a certain age can be harmful to developing literacy skills; reading abilities and habits develop at different paces and forcing children to read books that are either above or below their natural reading levels can cause frustration and boredom, making reading no longer enjoyable and therefore more difficult.
The books we have recommended on our age-appropriate lists are the result of years of training and education in child development, early childhood education, and library and information science.  The titles we chose may not be the classics or well-known titles people would expect to be on the list; we also take very seriously the ability of a book to appeal to the child reader.
You may also notice that the lists cover overlapping age ranges, which we feel is essential to prevent children from being pegged into labeled categories.  Additionally, we have added short comments about what children may be experiencing during those ages and how those things may affect their reading habits.  We hope you find these lists useful to you and your young reader(s).
Ages 9-11
Be involved in promoting reading in your household.  Many children stop reading for pleasure around this age.  Read at home to model good behavior and encourage your children to read what interests them.
Chasing Vermeer by Blue Balliett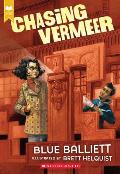 DK Eyewitness series by various authors
Ella Enchanted by Gail Carson Levine
I Am a Genius of Unspeakable Evil and I Want to Be Your Class President by Josh Lieb
Moon over Manifest by Clare Vanderpool
The Mysterious Benedict Society by Trenton Lee Stewart
Once upon a Marigold by Jean Ferris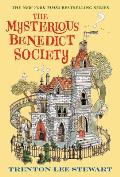 Pure Dead Magic by Deb Gliori
The Rangers Apprentice series by John Flanagan
Titanic Sinks! by Barry Denenberg
Ages 10-12
Many tweens are stuck in their reading - too old to read children's chapter books, but not sure if they can read books for teens yet.  As a rule of thumb, kids and tweens are not interested in reading about a character younger than them.  They are more interested in reading up than down.
Artemis Fowl series by Eoin Colfer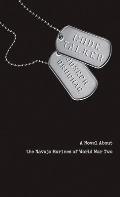 Code Talker: A Novel about the Navajo Marines of World War Two by Joseph Bruchac
Fablehaven series by Brandon Mull
Inkheart triology by Cornelia Funke
Percy Jackson series by Rick Riordan
Princess Ben: Being a Wholly Truthful Account of Her Various Discoveries and Misadventures, Recounted to the Best of Her Recollection, in Four Parts by Catherine Gilbert Murdock
The Schwa Was Here by Neal Shusterman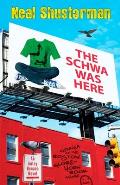 Secrets of the Immortal Nicholas Flammel series by Michael Scott
Swords: An Artist's Devotion by Ben Boos
Three Times Lucky by Sheila Turnage
Ages 11-13
Tweens at this age are interested in exploring the world of young adult literature and will have many of the language skills needed to start navigating teen lit.  Many tweens will self-regulate their reading, avoiding topics they are not ready to explore.
Airman by Eoin Colfer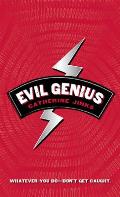 Chasing Lincoln's Killer by James L.Swanson
The City of Ember by Jeanne Duprau
Evil Genius by Catherine Jinks
The Golden Compass by Philip Pullman
The Goose Girl by Shannon Hale
The Maze Runner by James Dashner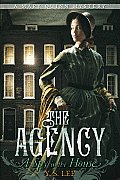 The Roar by Emma Clayton
A Spy in the House by Ying S. Lee
Teen Idol by Meg Cabot