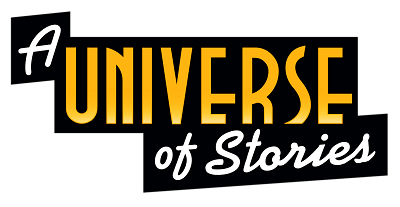 Use your library card to travel through A Universe of Stories this summer at the Library! The 2019 Summer Reading Program is happening through June and July with opportunities for kids, teens, and adults to win fabulous prizes!

Starting on June 1st, pick up a reading log at any of our three Davenport Public Library locations, or download your reading logs below. Kids and teens will be invited to keep track of how much they read this summer and will get prizes along the way for being out of this world readers! Adults will get in on the fun too, with chances to win prizes not just for reading but also for attending library programs and using some of our other library services.

Blast off into summer on Friday, June 7th at 7 pm at our Eastern Avenue Branch for a fun-filled evening of activities! Come check out the Mississippi Bend AEA's Star Lab, study the skies with the Popular Astronomy Club, enjoy crafts and activities, and more! The library will be open late for this special after-hours event.
Click here to download your Children's Reading Log
Click here to download your Teen Reading Log
Click here to download your Adult Reading Log
Once you've completed & returned your first log, you can continue with a bonus log!
Click here to download a Children's Bonus Log
Click here to download a Teen Bonus Log