Enhanced Children's Areas
The Library is embarking on an exciting mission to bring vibrant new activities to our children's areas at all three of our libraries!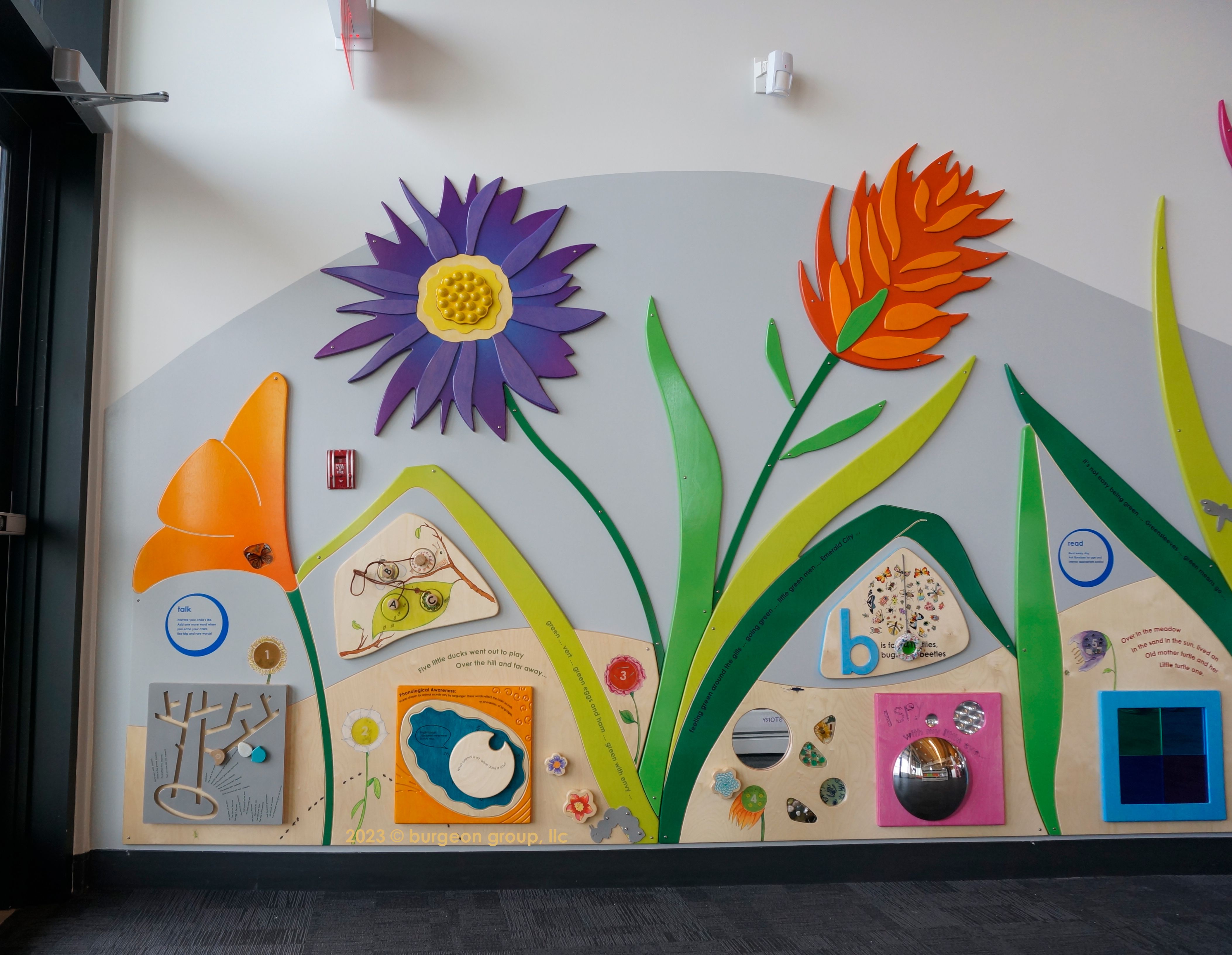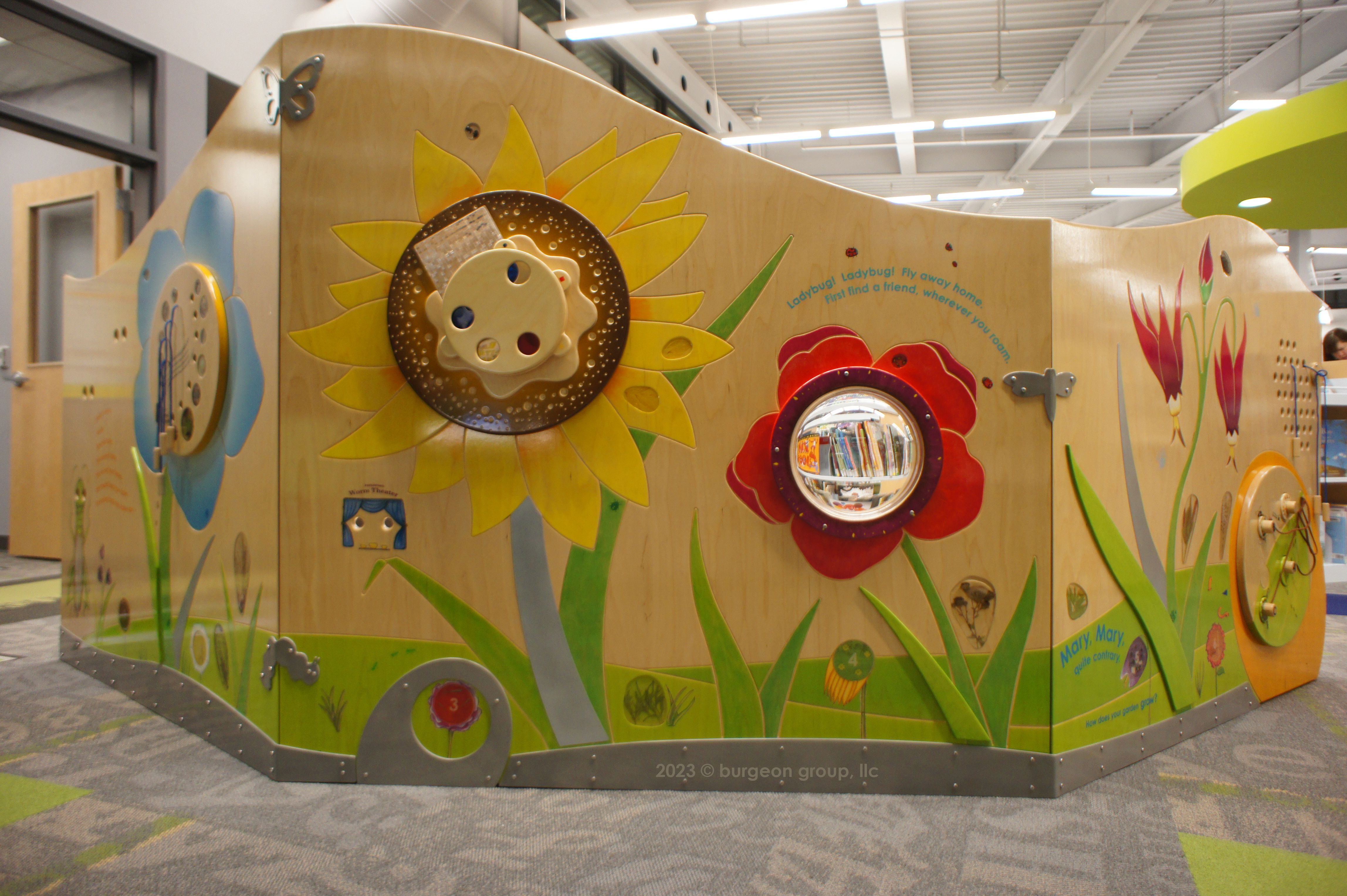 We are currently fundraising to add interactive nature-themed kiosks, wall panels, and more to all three Davenport Public Library locations. These learning spaces will ignite child imagination and allow kids to engage in different activities that support the fundamentals of emergent and early literacy: talking, singing, reading, writing, and playing. There will be letters and words, gears, song lyrics, varying textures, and so many other pieces that are perfect for hands-on play. And of course, cozy nooks for parents and children to read together!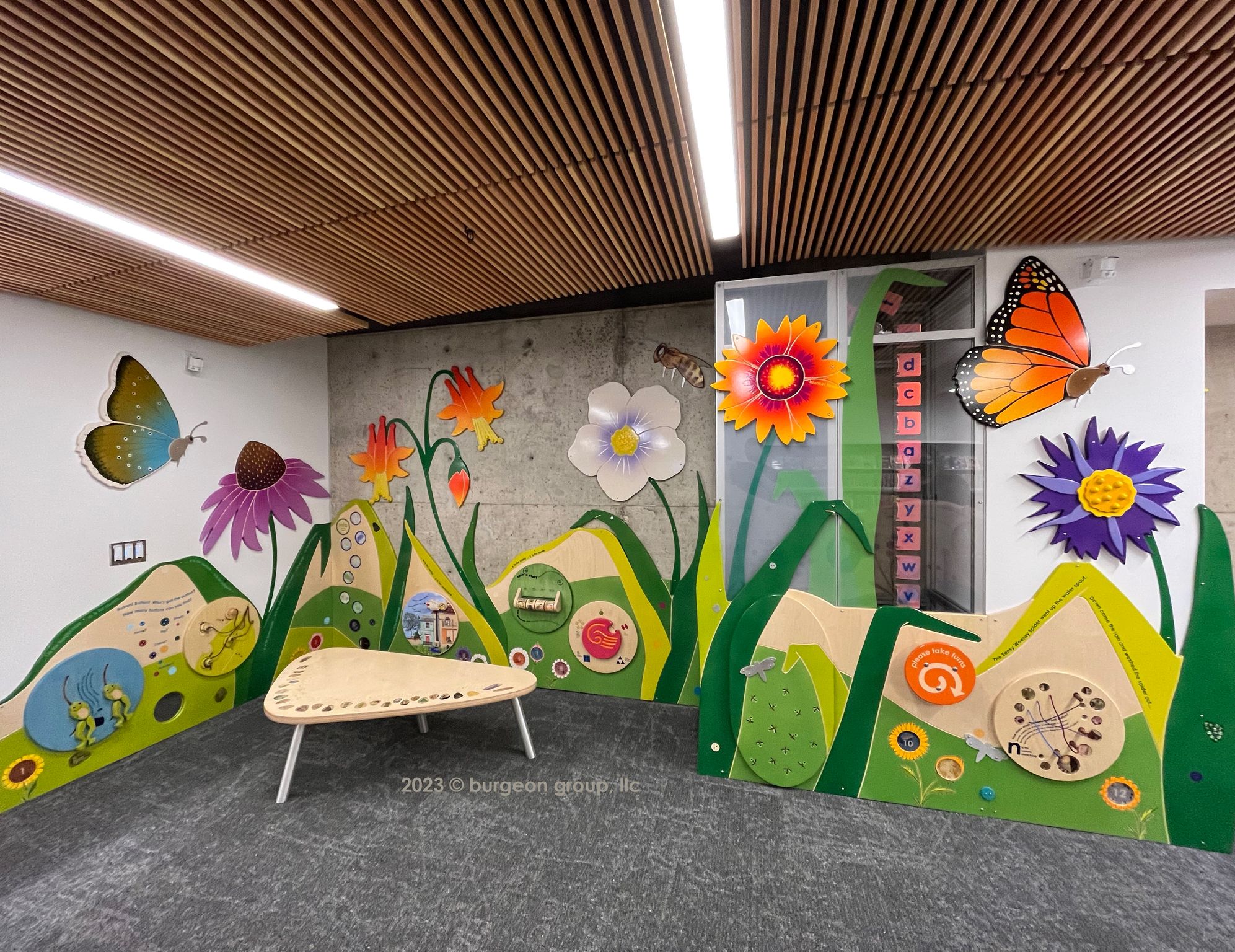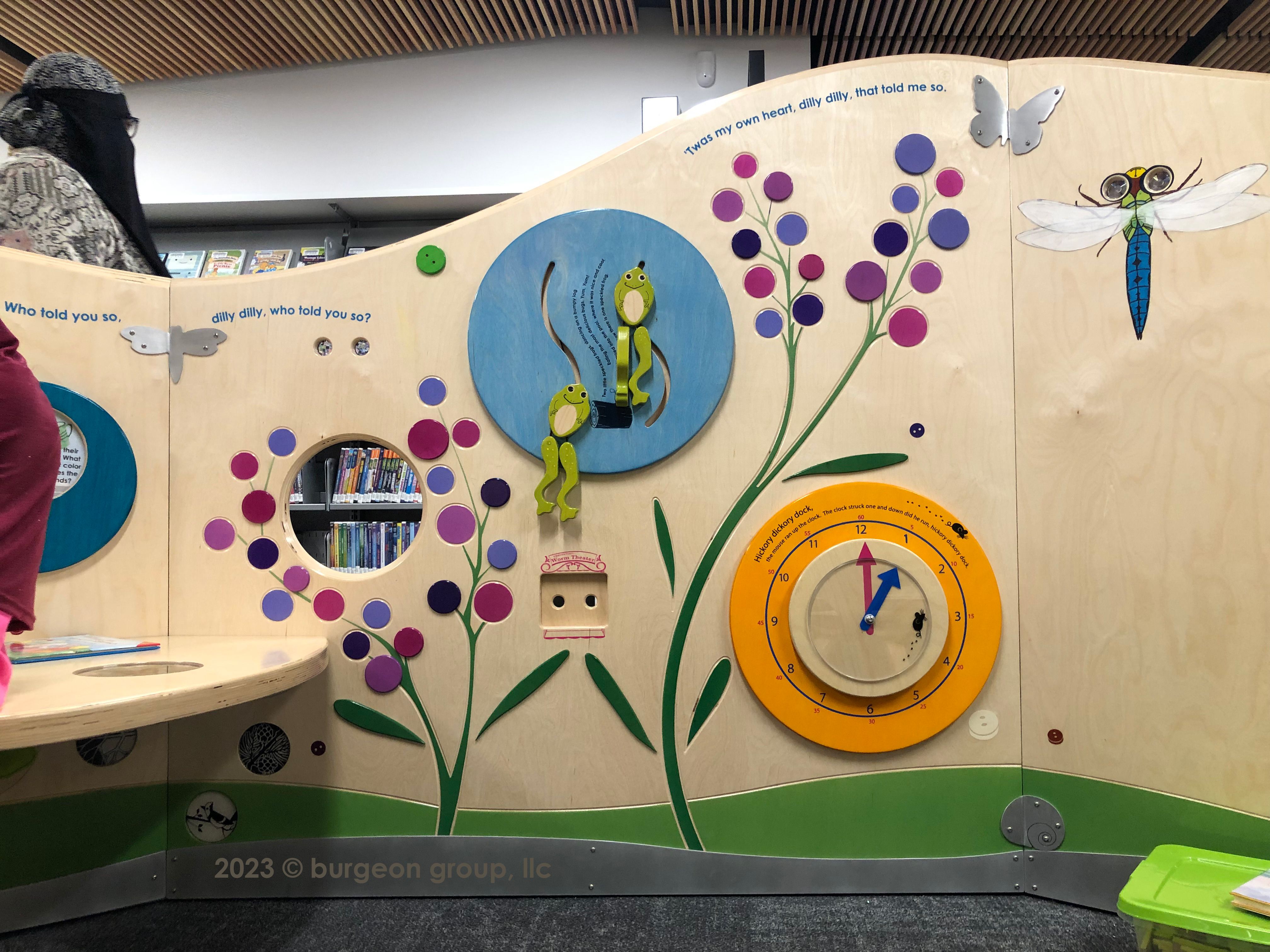 Early literacy is critical for lifelong learning and success in school. Access to these free, educational spots will give Quad Cities kids a strong start in early literacy to ensure that they are ready for kindergarten and beyond. The Library is partnering with the Burgeon Group as the artist on this interactive art installation.
Excited to play and learn at the Library? Please consider donating!
The first phase of this $1.08M privately-funded project is estimated to be completed by the end of 2023 at Eastern and Fairmount, with Main to follow in winter 2024/25. As of August 2023, we are still 19% away from bringing this project to success. Help us reach our goal! Major donors to date are listed below. Donations of $5,000+ will receive mention on a special wall plaque at each library.
You can learn more about Rochelle Murray and her lasting influence on this project and the community at the Library's blog.
THANK YOU TO OUR MAJOR DONORS!
$200,000 and more
Rochelle A. Murray estate
FRIENDS of the Davenport Public Library
$150,000 and more
Regional Development Authority
Harold R. Bechtel Charitable Trust
$50,000 and more
Scott County Regional Authority
$5,000 and more
Kiwanis Club of Davenport
<Your Name Here!>
Images ©2023 Burgeon Group, LLC. All Rights Reserved.