The Richardson-Sloane Special Collections Center at Davenport Public Library | Main
---
Local history materials include:
Books, maps, archive and manuscript collections, pamphlets, videos and oral history tapes
A special photographic collection of more than 50,000 local images
Archives for the City of Davenport
The genealogy collection at Davenport Public Library emphasizes research in Scott County (Iowa), but also other Iowa counties. The Library has additional resources on the New England states and states on the migration routes used by those who settled in the Scott County area.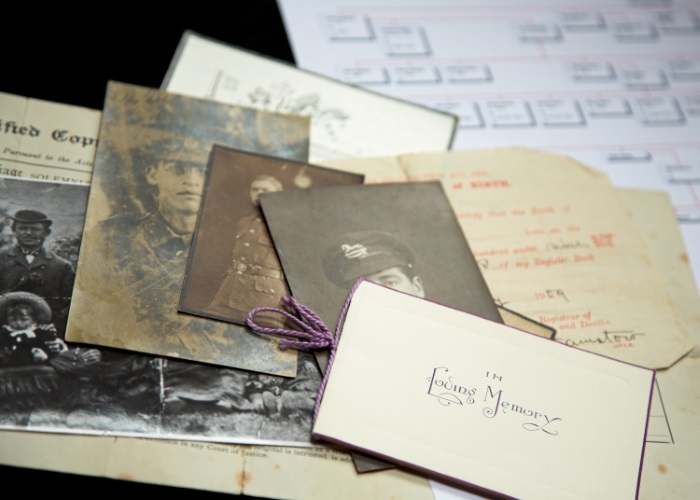 The Richardson-Sloane Special Collections Center proudly houses the 1700+ title collection of the Scott County Iowa Genealogical Society, and the Richardson-Sloane Genealogical Library.
If you have research questions or have local history items you are interested in donating to Davenport Public Library, please use the contact form or call (563) 326-7902.

Davenport Public Library is a FamilySearch Affiliate Library, which means the Library has access to more genealogy resources to help make more family discoveries. There are only a few hundred affiliate libraries in the country. This designation means our community has greater and more convenient access to the wealth of genealogical resources through FamilySearch. This popular web service has over 6 billion searchable names and 2 billion images of historical genealogical records, plus the helpful assistance of library staff.

"This library is a congressionally designated depository for U.S. Government documents. Public access to the government documents collection is guaranteed by public law."
(Title 44 United States Code)
---