The Seed Library will be closing on September 29th, 2023, but will be back in spring 2024! Be sure to stop by and get your seeds before we close!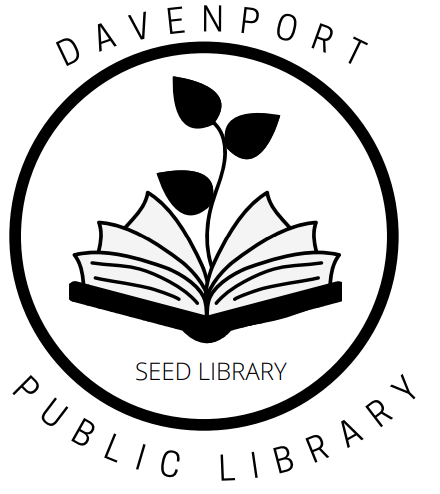 The Seed Library provides free seeds to residents to promote lifelong learning and encourage stewardship of natural resources.
The Seed Library is located at | Main. It is available during open hours and is available for patrons of all ages!
There is no cost to borrow seeds. There is a limit of five (5) seed packets per month per household. You are not required to return any saved seeds to the Library, but may if you wish!
We may accept donated seeds but prefer clean, open-pollinated, or heirloom seeds.
Please share your gardening success when using seeds from the Seed Library! Add #dplseeds and tag @davenportlibrary wherever you post!
For more resources on starting, growing, and harvesting vegetables and flowers in your own backyard, visit our Seed Library Growing Companion LibGuide.