Keep up-to-date with your Library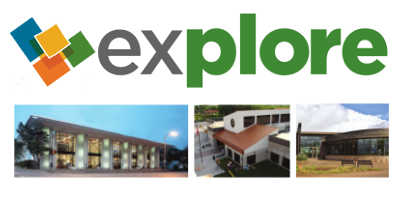 There are so many events, programs, and more offered by the Davenport Public Library. It can be difficult to keep track of it all. If you'd like to stay updated on everything, consider signing up for one (or all) of our Newsletters.
Click here to sign up, and select from our different options. The Explore Newsletter will keep you informed of upcoming events, programs, and more at the Library. Coffee Break is the quarterly newsletter from the Info Cafe blog which includes book news and fun extras. If your interest is Genealogy or local history, you'll want to check out the Special Collections Newsletter.
In addition to our digital Newsletters, you can pick up a free paper copy of our Explore newsletter at any of our three locations. You can also download a digital PDF copy for reading by clicking here.